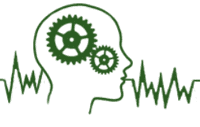 HOW TO SOUND REAL & NAIL THE SALE
HOW TO SOUND REAL & NAIL THE SALE
Get inside the mind of the "Real" read.
Your auditions all say, "we want to hire an announcer… who is NOT Announcer-y."
Nancy Wolfson will teach you how to Sound Real and Nail the Sale.
Learn how to "TELL it to me, Not SELL it to me," plus more than 127 valuable Coursework Tips from Nancy's private curriculum.
Fast acting tricks show you how to relax your sound, which slippery words to avoid, when the wrong volume can blow the booking, how to lay, how to lie, Before & After examples of actual casting projects, and, "admittedly"… which Mood to Choose.
Nearly 2 full hours of video instruction from tough love Voice Over Coach, Casting Director and top market Producer, Nancy Wolfson, available for immediate download.
This video set contains 2 separate download files (4 videos total), each of which is over 300mb. Each one could take 15-30 minutes or more to download.